The time has come, we're leaving early access and rolling out Unrailed 1.0 ! Obviously this launch comes with a big update attached . Take a look at the major new features: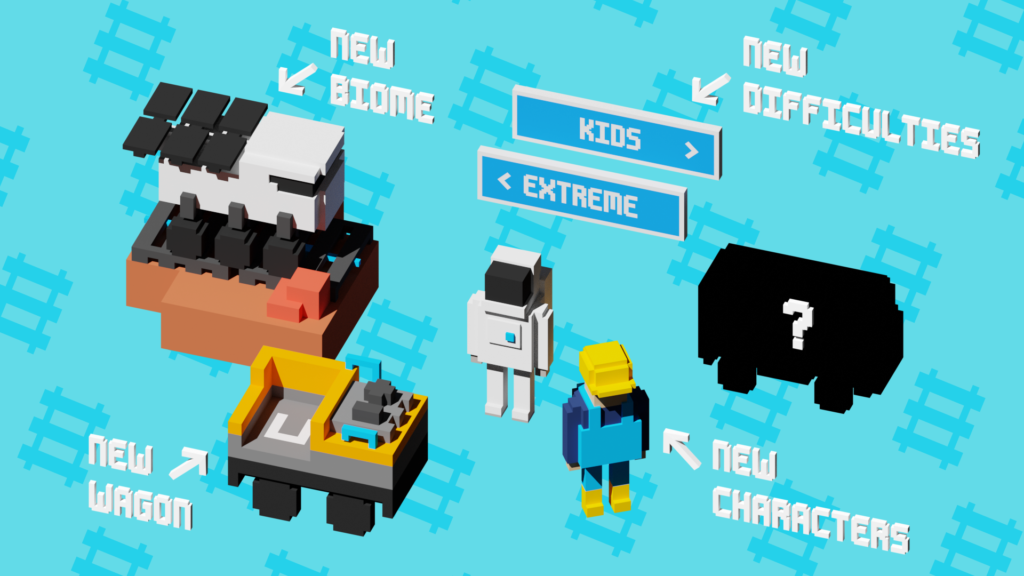 Most of this should be self explanatory, just a quick comment about the new difficulties: The kids setting allows you, among other tweaks, to restart at every station. The extreme setting on the other hand takes things to the next level and should be a challenge even for experienced Unrailed players.
Due to popular demand, we're also adding wallpapers and profile pictures to the supporter pack. And additionally, the soundtrack gets expanded by the Endgame EP which contains new tracks from, well, the endgame of Unrailed and the Nocturne Edition which contains the night versions of the tracks.

And finally, you can now also snag Unrailed on Switch and PS4, with the Xbox One version following in a few days!
Early access has really been an awesome journey for us. When we started working on Unrailed almost three years ago we'd have never thought that such a wholesome community would form around it. The feedback and support we've received from you guys has helped us a great bit in improving the game. And we intend to keep doing that in the future.